Who doesn't know Salento's pittule ? Also known as "pettole", these small balls of fried batter are one of the best-known ancestors of finger-food.
Salento pittule are prepared and consumed all year round but there is a period of the year in which they reach the apotheosis of celebrity on Apulian tables: Christmas .
The special quality of paints? Everyone really likes them and, precisely for this reason, they are always welcome at the table served as an appetizer arm in arm with a good red wine.
We offer you the original recipe and two variations that are very easy to make: let's see how to prepare them together.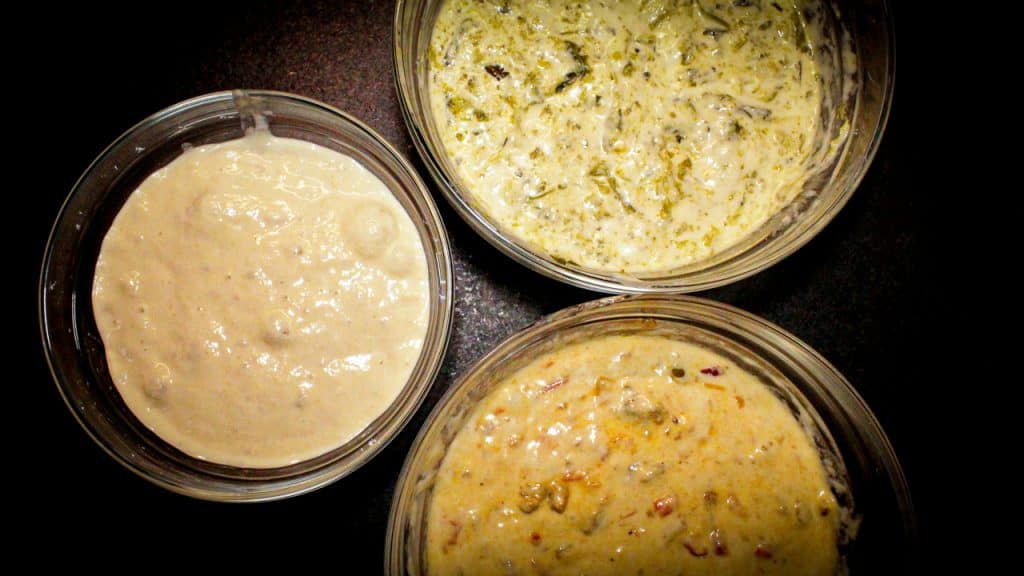 Ingredients:
500 g of flour (400 of flour 0 and 100 of semolina)
500ml of water
1/2 brewer's yeast
1 tablespoon of olive oil
Salt a level teaspoon
1.5 liters of sunflower oil (for frying)
Turnip greens (optional)
Cherry tomatoes, olives, onion (optional)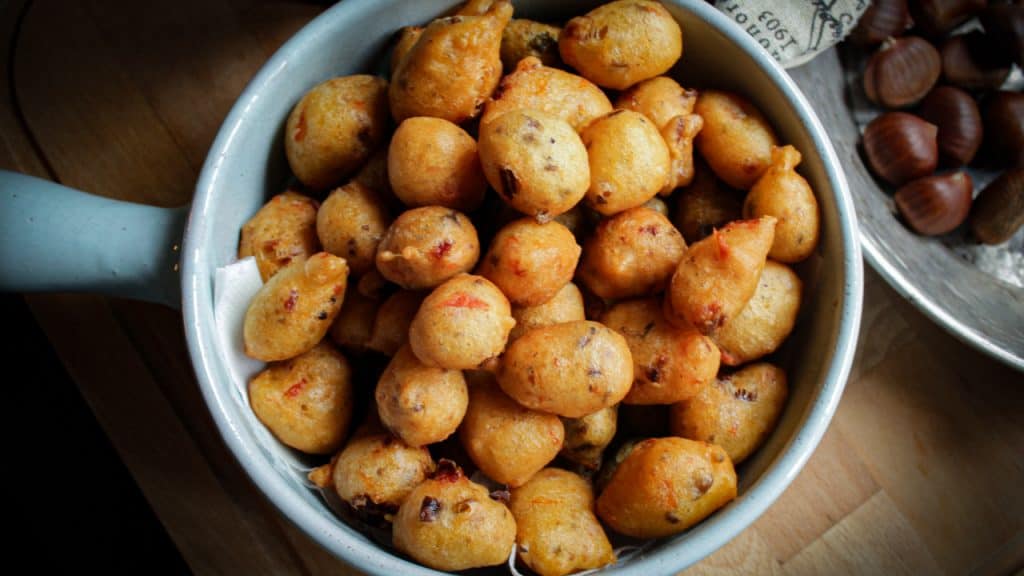 Preparation:
Pour all the flour into a container and, after having dissolved the yeast in the warm water , pour it in little by little, starting to mix with your hands.
After 7/8 minutes of kneading, add the salt and continue to knead for another 3/4 minutes. The mixture must be very soft and without lumps .
Let the dough rise in the oven with the light on for at least 3 hours .
Heat 1.5 liters of sunflower oil to the right temperature for frying. To check the temperature of the oil, use a toothpick: dip it and when you see bubbles around it, the temperature will be correct.
To obtain perfectly shaped pittule , the grandmothers used their hands and we did the same for our preparation. Take a little dough in one hand, taking care to wet it often, with the help of a spoon (also wet) create small balls and pour them into the oil from a close distance to keep their shape.
Fry until perfectly browned, sprinkle a little salt on top and serve hot to enjoy them to perfection.
You can also make different mixtures by simply adding carefully stewed vegetables or cherry tomatoes to the main mixture. We used the classic cime di rapa (well cut and reduced into tiny pieces) and chopped tomatoes with olives and fried with onion for the pittule alla pizzaiola.
Now you just have to try… hands-on and good frying from your "Pittulari"!
Potrebbe interessarti