For me, the emblem of risotto is certainly risotto with fresh porcini mushrooms . In autumn, porcini mushrooms can be found on market stalls, at trusted greengrocers and, for the more passionate, in the woods!
In this recipe , with a few simple steps, you will prepare an excellent risotto also using the homemade vegetable broth that you will need to cook the rice.
In case you feel like eating it out of season, you can also find excellent frozen porcini mushrooms at the supermarket. I find excellent ones in the Picard shops (Gel Market) and I choose them always paying attention to the origin and the type of crop used.
It won't be like eating them fresh but if you have a vegetable and some frozen mushrooms… Don't worry, it will still be a delicious dish!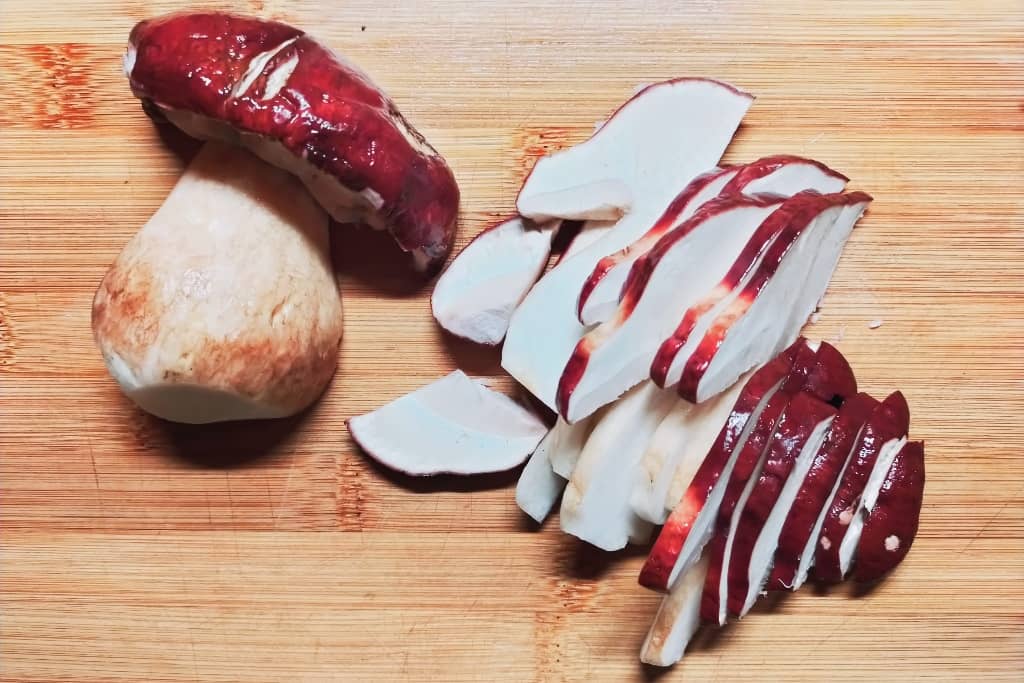 Ingredients (for 2 people):
For the broth: 1 onion, 1 clove of garlic, 1 carrot, 1 potato, 1/2 leek, 2-3 cherry tomatoes
150g of rice for risotto
1 medium/large porcini mushroom
For the creaming: a touch of butter or gorgonzola
To garnish: pepper and parsley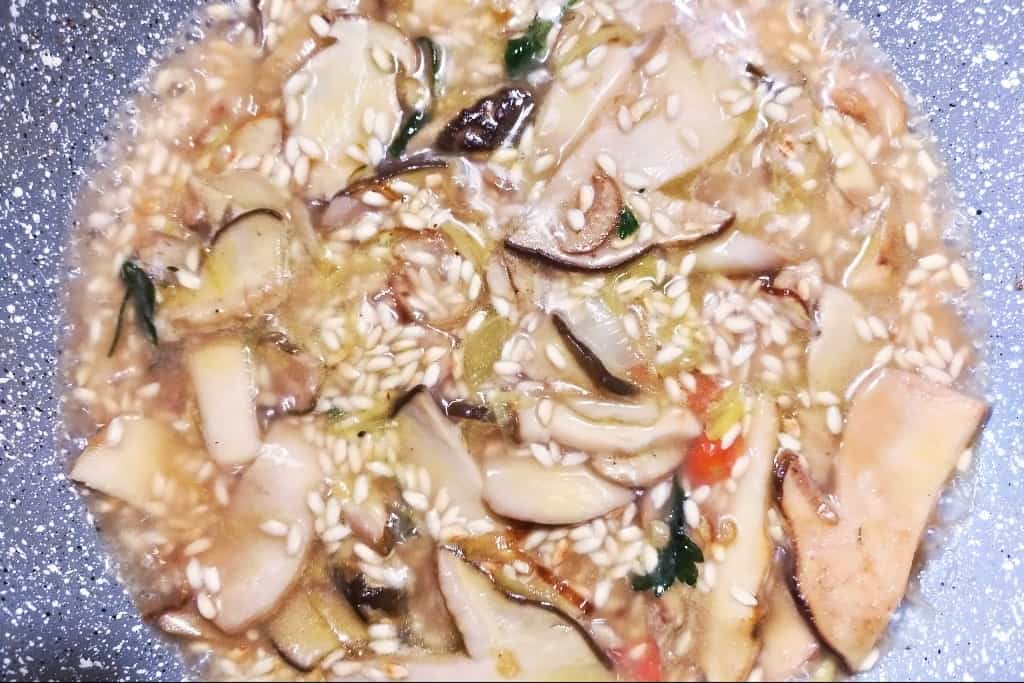 Preparation:
Let's start by preparing the vegetable broth. Put a saucepan with plenty of water on the fire, add some salt and bring to the boil.
In the meantime, start cleaning the vegetables and add them to the pot.
Once the water starts boiling, let the vegetables cook for 15 minutes and then keep the pot on the stove over low heat.
For the broth I have always used the vegetables I had at home. If you are missing some, replace it with something else (celery for example).
Thoroughly wash and clean the porcini mushrooms with warm water to remove the soil, using a brush with soft bristles. Finally, cut them into slices that are not too thin.
In a pan with high sides, I usually use a wok , place the rice and toast it over medium heat for 1 minute. As soon as it's finished, move the rice onto a plate.
Reuse the pan by adding a knob of butter and a drizzle of extra virgin olive oil (it will help the butter not to burn), a clove of garlic. As soon as it starts to sizzle, add the fresh porcini mushrooms and after a few minutes blend them with a drop of white wine.
Add the rice to the pan and, gradually, the broth until it is covered. Take care to stir frequently and add a ladleful of stock as soon as it starts to feel dry. After about 20/25 minutes, your risotto is almost ready…
Before serving, stir the risotto to make it creamy. You can use a knob of butter or, for the more tenacious, with a generous teaspoon of gorgonzola.
Serve the risotto while it is still hot, to garnish add pepper, fresh parsley or chives.
Notes: Gorgonzola is optional but I really like it. Give your dish that flavor and intensity that only he can give! 🙂
Potrebbe interessarti