This easy carrot cake recipe can be made even by someone like me who is a landslide in the preparation of desserts. Yes because, if it is true that cooking takes a little patience, this is a very simple recipe that I made with the simple help of a food processor .
If you only have one mixer available, that's fine too.
I made some changes to the original recipe to make the cake a little lighter : the original recipe, in fact, included 190 grams of white sugar, an amount that I almost halved and replaced with raw cane sugar. To balance everything, I increased the amount of almonds, obtaining a really good result.
This carrot cake is perfect for breakfast and as a snack and I assure you that children will love it too. It can be kept for up to 5 days at room temperature covered with plastic wrap or in a cake tin.
Here is the recipe that I made and you can see the result in the photos 🙂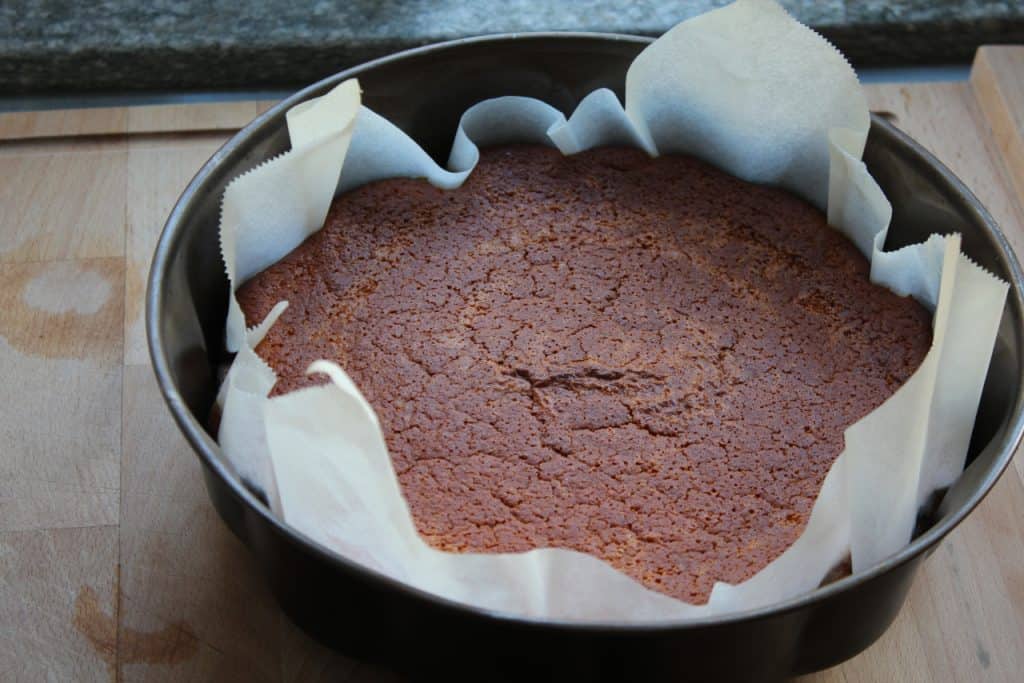 Ingredients:
380 gr of carrots (net of cleaning)
100 g of brown sugar
60 g of ground almonds
3 eggs
120 g of seed oil
190 g of flour
50 g of potato starch
The peel of 1 lemon
1 sachet of baking powder
Vanilla flavor (or vanillin)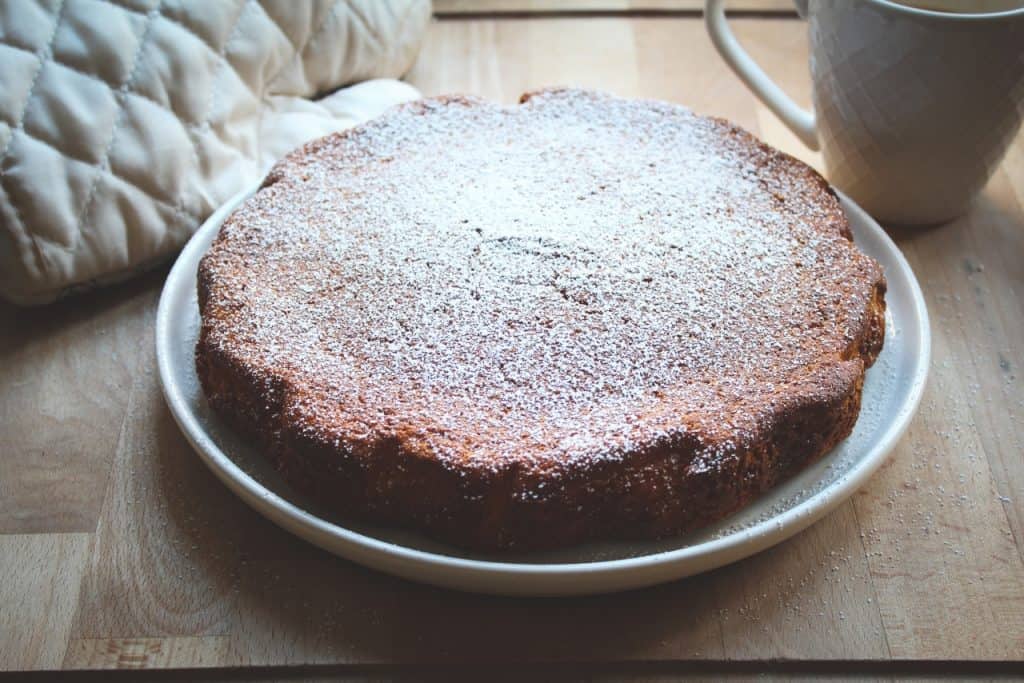 Method:
Finely chop the carrots and almonds , reducing everything almost to a "powder". If you have a food processor available, you can combine the two ingredients and chop for a few minutes to mix everything together.
Now add the sugar , the oil , the eggs , the vanilla aroma (if you have vanillin see the next step) and the grated lemon peel . Mix everything for a few minutes using a whisk or mixer until all the ingredients are well blended: the result should be very similar to an irregular (not smooth) cream with a bright orange colour.
In a very large bowl, sift the flour , baking powder , potato starch and vanillin .
Gently incorporate the liquid mixture into the flour already mixed with the other powdered ingredients, helping you with a manual whisk (this is a step I recommend doing by hand).
Your compound is ready: butter a pan and flour it (or use the parchment paper as I did) and pour the dough into it.
Heat the oven to 180° in static mode and, when it's hot, bake the cake at the same temperature for about 50/55 minutes.
NB! Cooking depends a lot on the oven, so I recommend you do the toothpick test before taking it out of the oven.
Let it cool once ready and cover it with icing sugar.
Want a super tip? Warm it up a bit before eating it… it will be even more fragrant. If you want to stuff it with custard or mascarpone, keep it in the fridge for a maximum of two days <3
Enjoy your meal!
Potrebbe interessarti