Flour, oil, wine, fennel seeds… Simple ingredients from a beautiful land sublimated in a recipe loved by its people: that of the Apulian taralli . Taralli are not just a snack, but a real institution of the Apulian culinary tradition which, thanks to its goodness, has earned a place in the heart of every Italian.
Today we see how to prepare them with a recipe for everyone, easier to make than you think.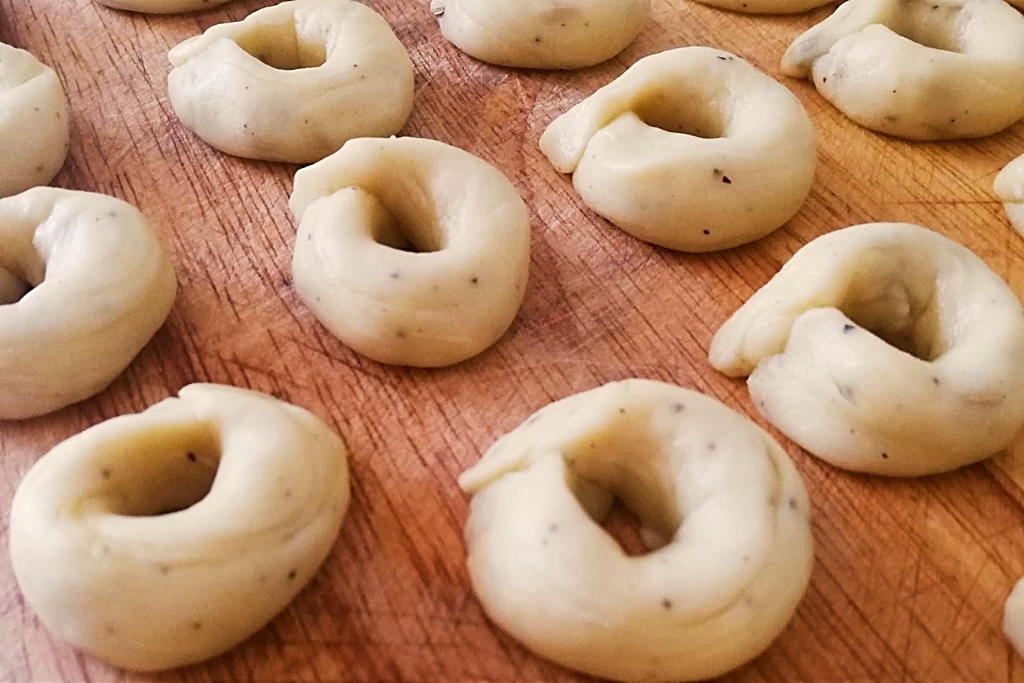 Ingredients:
250g 00 flour (you can also use a less refined flour)
70ml White wine
70ml Extra virgin olive oil
30ml Water
6g Salt
Pepper and fennel seeds (alternatively you can use turmeric, seeds or spices to taste)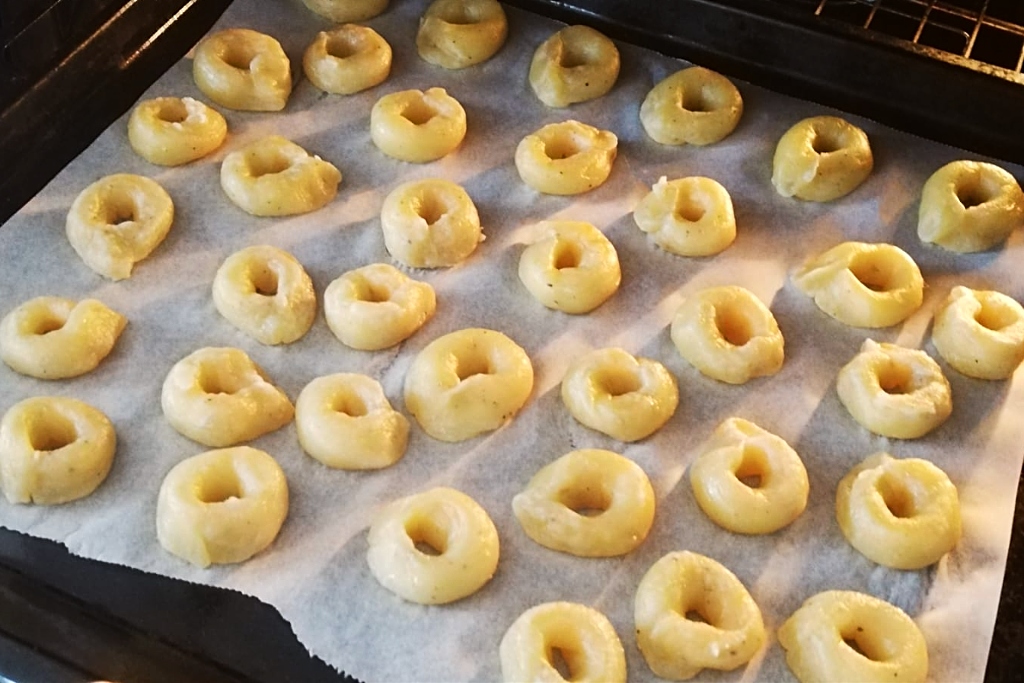 How to prepare the Apulian taralli:
In a large bowl, pour the flour and salt .
Start incorporating the olive oil , continue with the wine and only at the end add the water (NB: you may need less depending on the type of flour used).
At this point add the fennel seeds and pepper .
Once everything is mixed, transfer the dough to a pastry board and continue to knead it by hand until you obtain a mass without lumps or cracks . Form a ball, wrap it in cling film and let it rest for half an hour.
After this time, form balls weighing 10-12g from the mass, roll out the balls forming 8/10 cm strings and finally shape the taralli (about 38 will come out).
Place them on a tray and let them rest for another half hour in the fridge .
While the taralli are resting, boil salted water (exactly as you would for pasta) and turn on the oven at a temperature of approximately 180/200°.
Dip a few bagels at a time into the pot and wait for them to float to the surface, drain them with the help of a slotted spoon and place them on a tea towel to dry.
Line a baking sheet with baking paper, place the taralli and bake them at 190° with a static oven for 30 minutes (each oven is different so check cooking from time to time to prevent them from burning). The taralli will be ready when they are golden brown .
Finally, let them cool before enjoying them in company.
Note:
Taralli are known to be addictive… so be careful not to finish them all without sharing them with family or friends. As they say… "warned man…" 😀
"And see what you eat yourself!" (cit.)
Potrebbe interessarti